Monumental 40-foot fresco mural representing the evolution of science from 4000 BC to today, that I designed for Godefroy-de-Bouillon High School, while I was a student there.  France, 2010.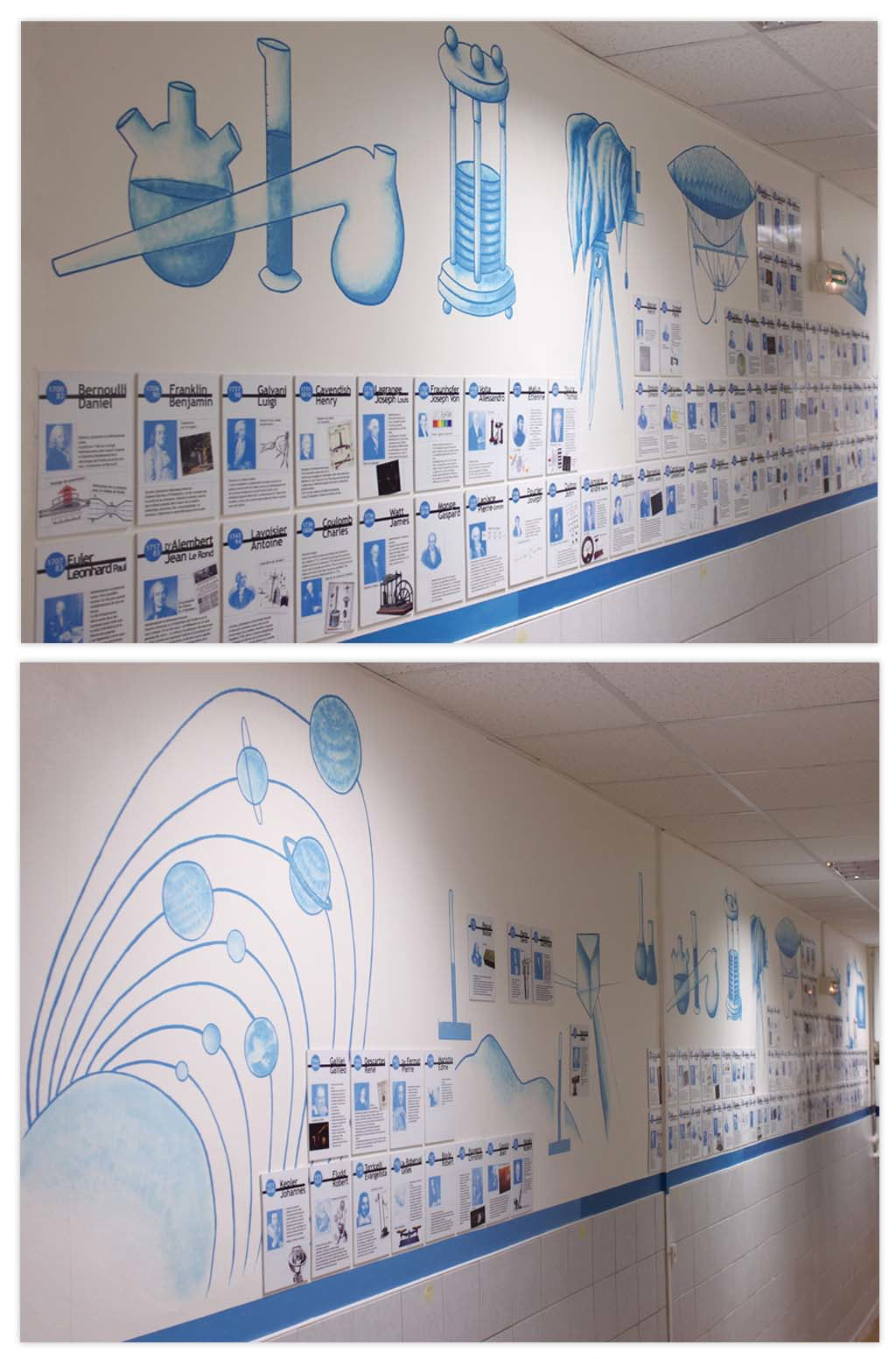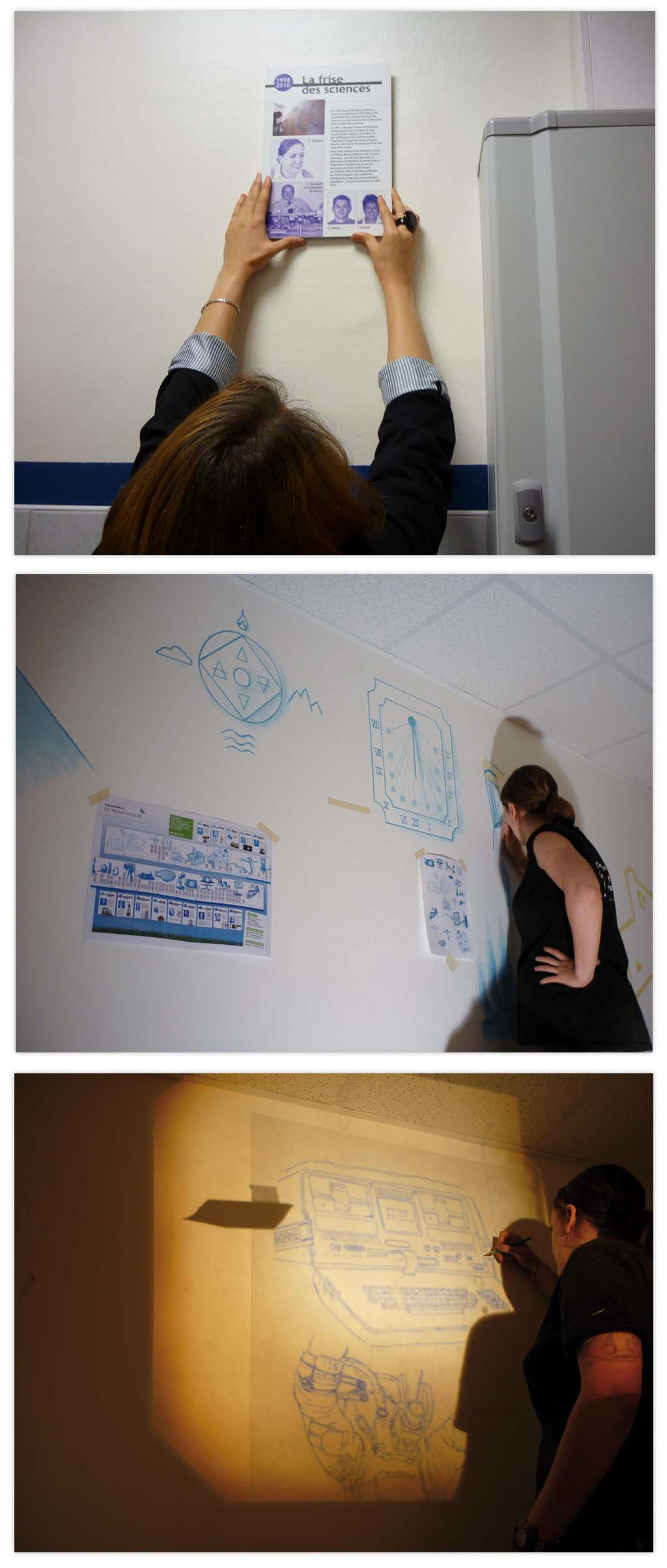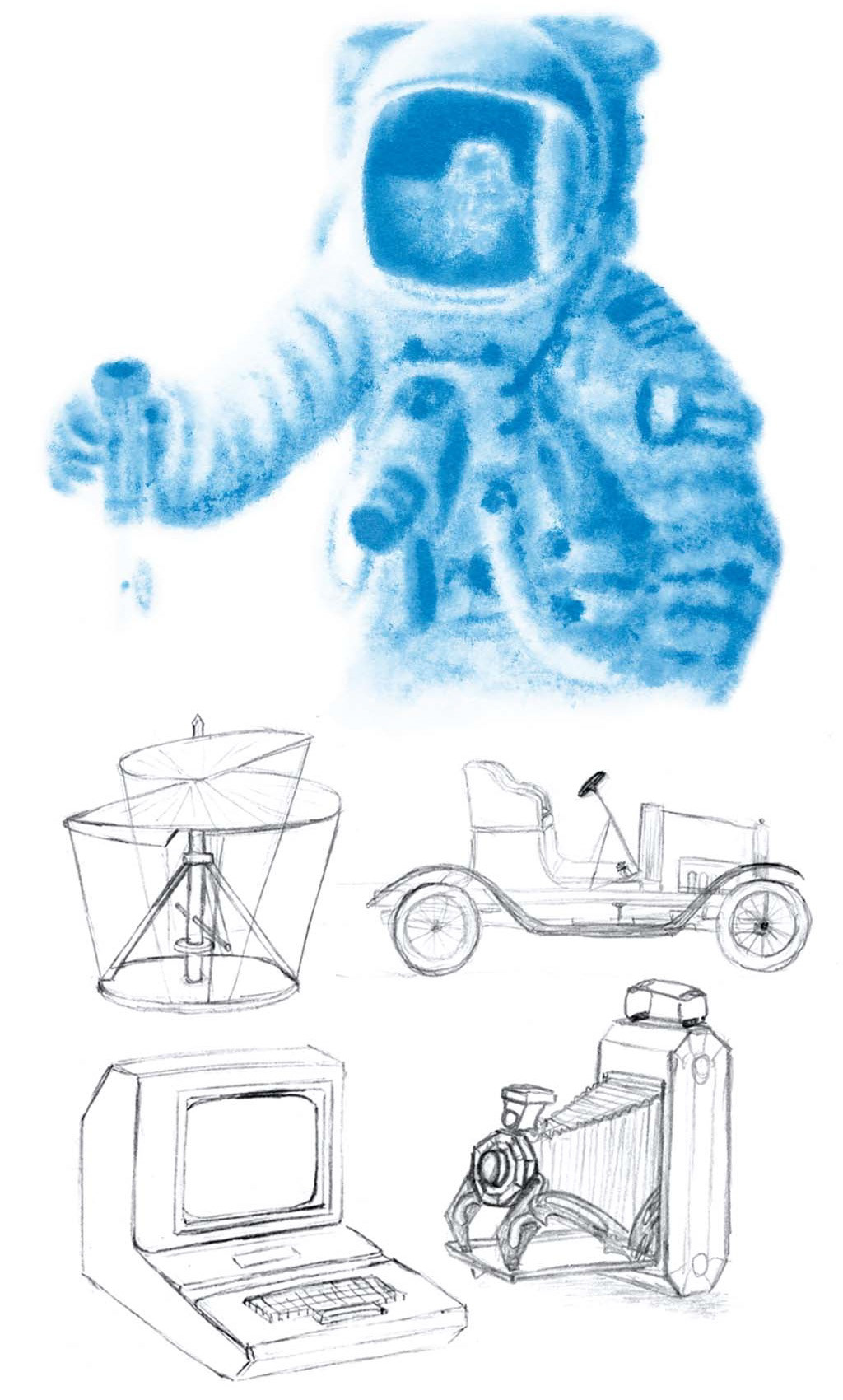 An article featuring my work

that appeared on September 3, 2009 in Info, a local newspaper covering Clermont-Ferrand (France) and the surrounding area; the article itself speaks about changes at the High School Complex at the start of the 2009-2010 school year; My work appears in the photo at the top of page – the caption below the photo reads, "The school's directors stand here before the history of science fresco mural that is being undertaken by Elody Chappuy."
The illustration represent

every important step and change improved by science and physique. The gradation and intensity of colors evolve with the progress of the time (ex 4,000BC start with the light blue, and today use a darker blue) The small poster of scientific have all the same presentation to finding easier a specific scientific.