Champions, rebus puzzles design
Chobani is a US company producing all-natural Greek yogurt products.  Colangelo worked on the packaging redesign for Champions, the company's children line of products, specifically for the launch of a new product, Champions Tubes (yogurt in a tube). In October 2012, one of the more interesting and original aspect of this project was to create over 50 rebus, which are word puzzles expressed in cartoon form.  The rebus were to be a fun children's game printed on all Champions Tubes.  Elody was in charge of all aspects of the design, including organizing a children focus group to insure that each rebus was fitted to the target.  She executed everything in less than a month.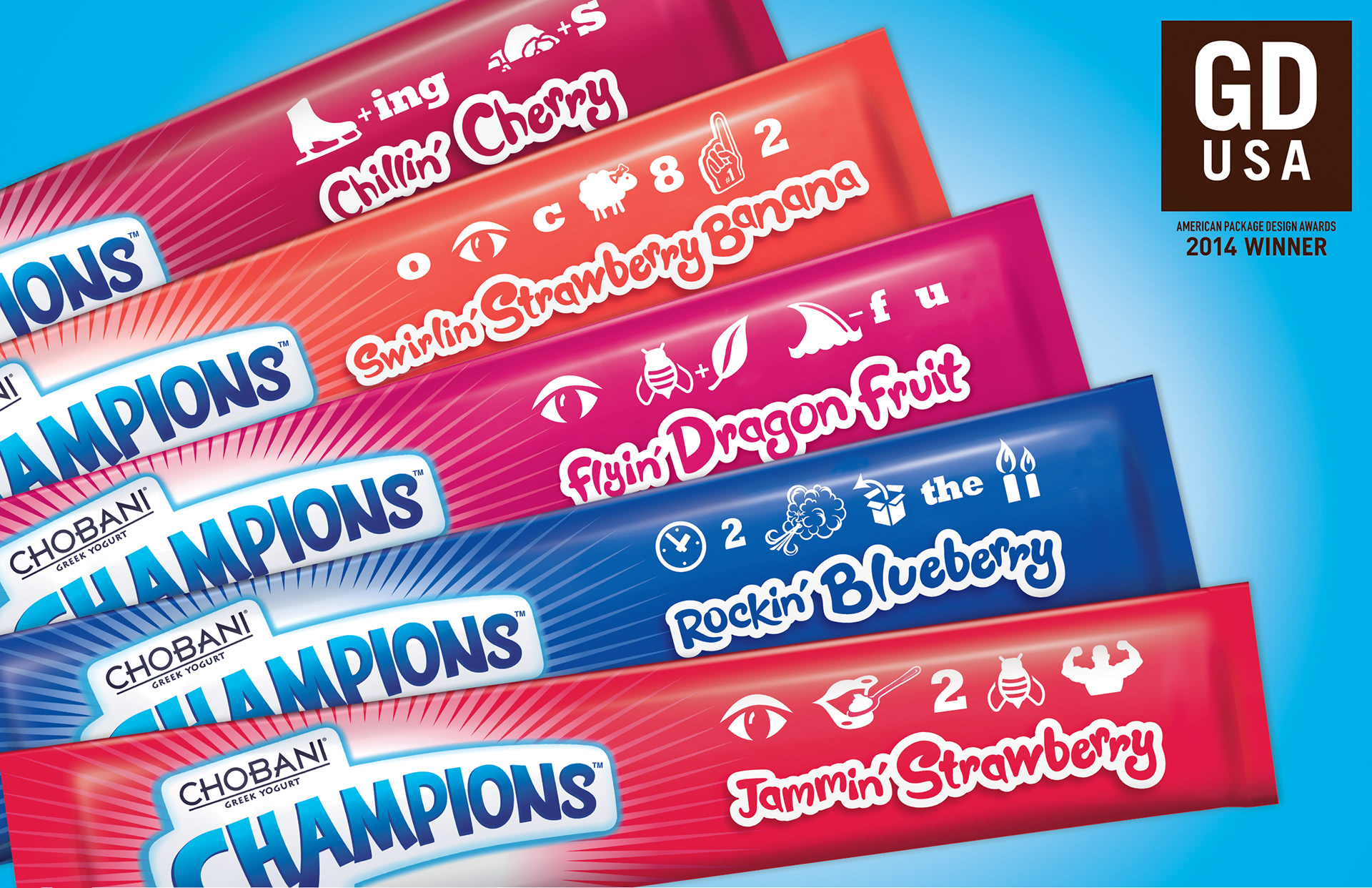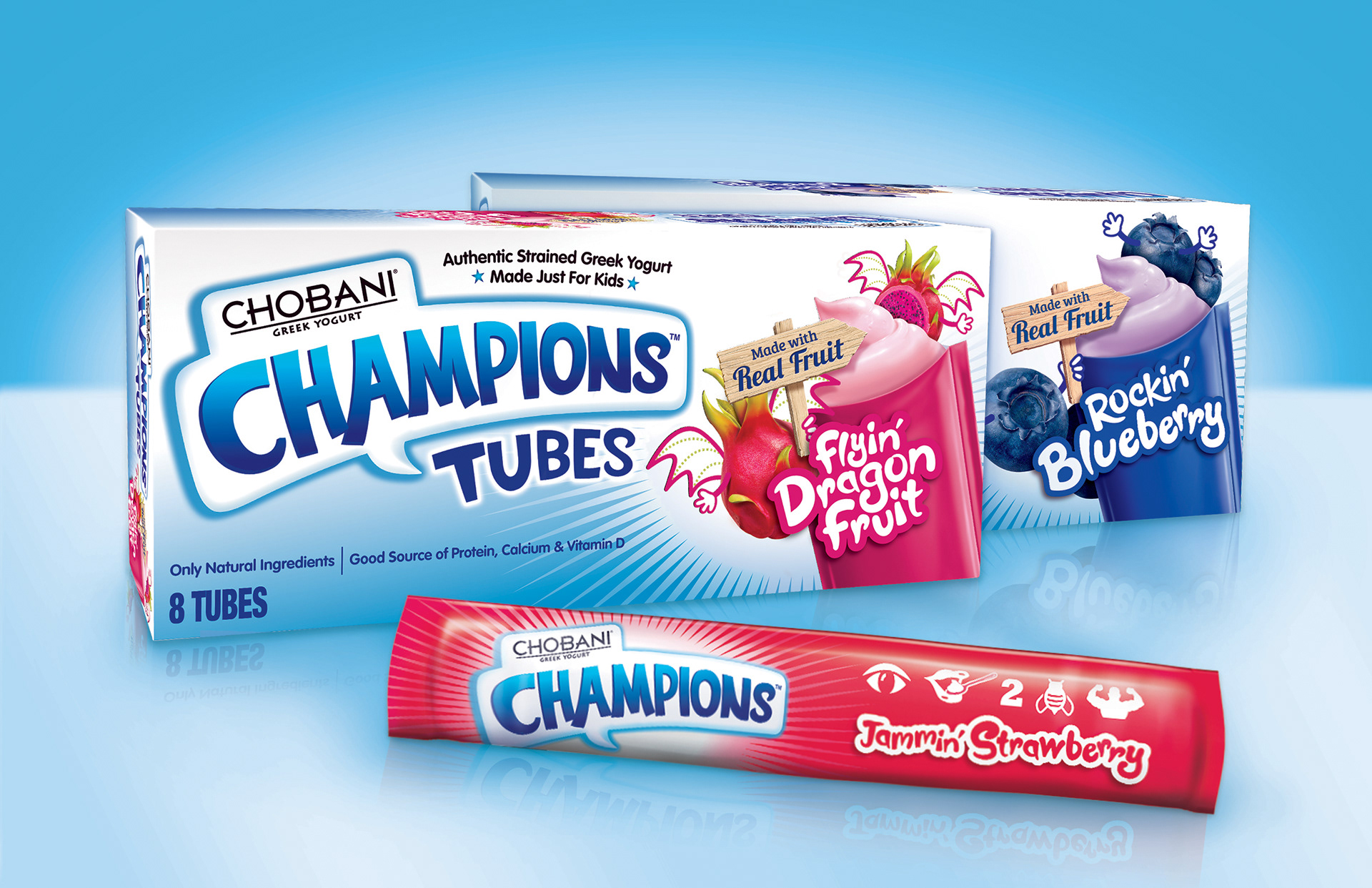 Win GDUSA 2014 American Package Design Award winner.
Creative Direction: Peter Smyth & Bri Lints
Box and cup Design: Stephanie Doyle